about Interparts Automotive
Interparts Automotive has been founded by Bert de Groot 20 years ago. Currently the company owns 10 patents, and still developing.
Interparts develops, produces and represents several products, specific for the heavy duty vehilcles market. Based on experiences in the high demanding Bus Industry, in which safety, durability and cost price mileage, are the key words.
During the financial crisis in 2008/2009 the company heavily invested in new opportunities providing continuity for the company for the long run, such as heat pumps, door handles, flywheels in buses, solar panels in roof tiles and wheel nut loosening solutions. Even today Interparts invests on daily basis in new ideas and improvements.
Interparts Automotive and more...
All these actions have led to a wide knowledge on a variety of technics, and currently of the leading developer/trader with wheel nut loosening solutions.
Three years ago Bram de Groot joined the company searching for a separate product-line to explore. The transition to avoid and reduce fossil fuels and energy saving, is the area the products will be developed. The first product in this range is the HeatFan.
This product is also characterised and developed in line with the other product: novel, inventive, using durable elements and components, containing a few unique elements, for which a patent is applied. Bram de Groot is the manager for this product group. 
Kind regards,


Bert de Groot
Director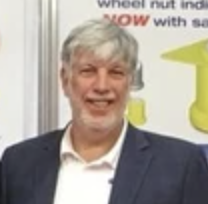 "Thanks for your valid interest in our company, if you have any questions please feel free to contact us."